Sale!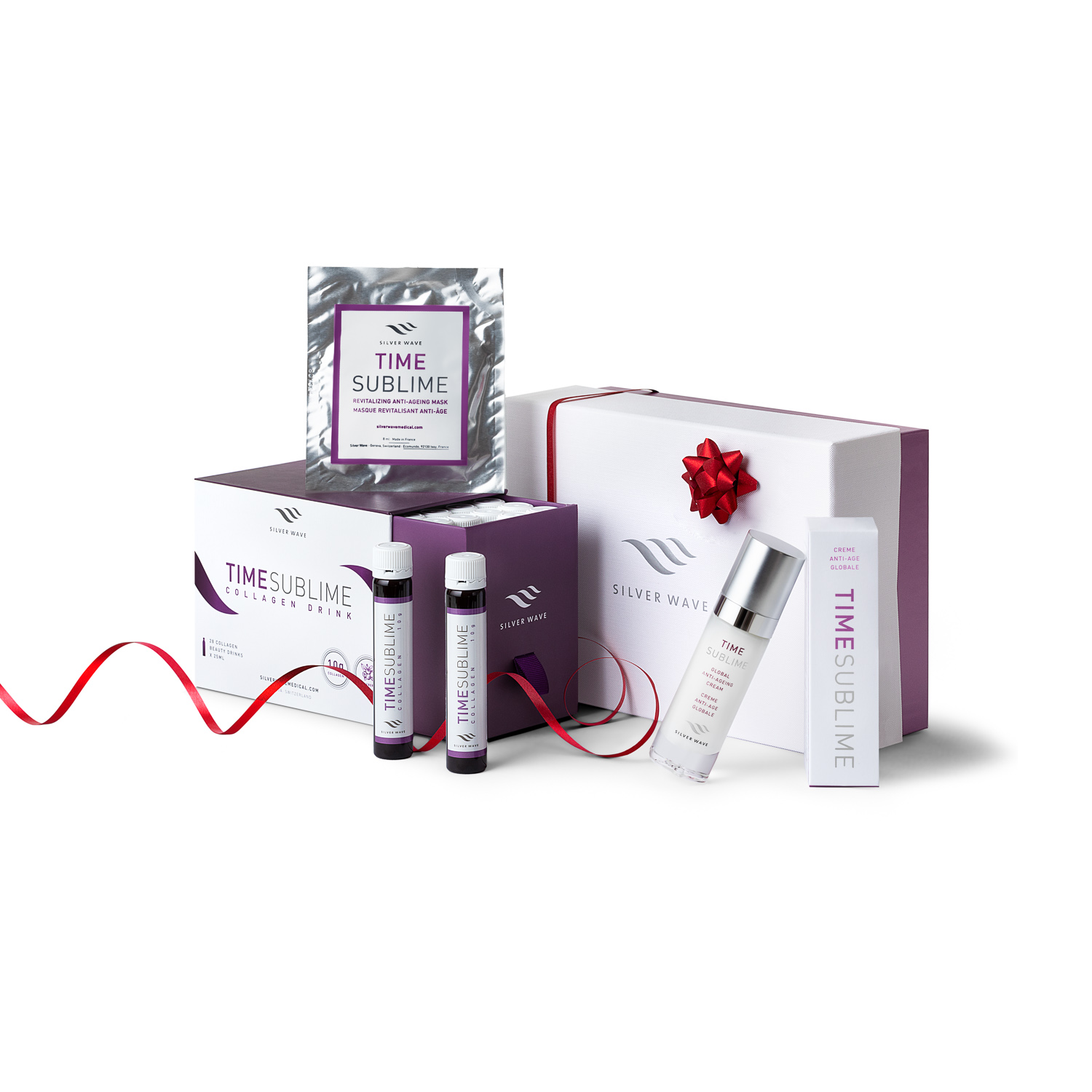 TIME SUBLIME GIFT BOX
Added to beauty bag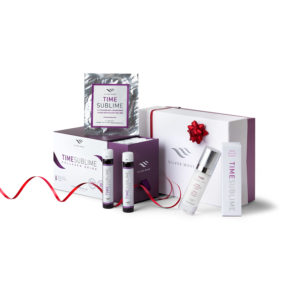 Supplementary products
Swiss Quality
Founded by expert profesionnals from
the pharma & medical device industries
SHIPPING COST
FREE shipping from 100 CHF
DELIVERY & RETURNS
2-3 business days delivery & FREE
RETURNS within Europe

Discover the TIME SUBLIME beauty box, the ideal gift to treat yourself or your loved ones !
The TIME SUBLIME box includes one box of 28 vials of Collagen Drink, as well as the anti-aging & rehydrating cream and mask.
TIME SUBLIME Collagen Drink (28 vials):
Drink 1 vial per day preferably before breakfast, for 1 month minimum. For more visible and longer lasting results, a cure of 3 months is recommended.
TIME SUBLIME Cream (30ml):
Apply every morning and evening on face and neck.
TIME SUBLIME Masque :
Unfold the mask delicately and remove the protective coverings.
Apply the white part of the mask directly on the cleansed face. Start applying on the nose and between eyebrow and adjust it around eyes and mouth areas.
Leave on for 15-20 minutes.
Remove the mask and gently massage any excess serum into the skin.